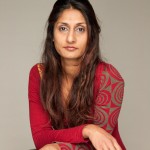 Neelam Zahid is an accredited Counsellor and Psychotherapist with the British Association for Counselling and Psychotherapy (BACP). She has completed a B.Sc (hons) degree in Psychology at Thames Valley University after which she worked in the community for approximately 5 years. Neelam completed her MA in Counselling and Psychotherapy at Regents College, London and is Integratively trained. Neelam has been working as a therapist since 2003 and has worked with a range of issues within a short-term and long term framework, as well as running Mindfulness, Relaxation and anxiety groups.
Currently, Neelam has her own private practice, and previously worked as a Student Counsellor at St Mary's University for 1 year, as a Wellbeing Practitioner at Kingston University for 8 years, and Luton University for 4 years.
Neelam has specialist training in:
Counselling Adult Survivors of Childhood Abuse
Bereavement Counselling
Online Counselling
Mindfulness
Phobia and Trauma Treatment (The Rewind Technique)
Group work
Neelam has delivered a number of Cultural Awareness Workshops for trained professionals at the Association of University and College Counsellors and British Association for Counselling and Psychotherapy conferences, as well as for trainees in various educational institutes.
Neelam has contributed to The Handbook of Transcultural Counselling and Psychotherapy, 2001 (eds Colin Lago) Open University Press (The effects of a Pakistani Heritage)
She can be contacted via telephone, email or the contact form.